Topics Reviewed: 
1- SPX Performance
2- Patterns
3- Breadth
4- Sector ETFs: XLK Technology
5- NDX
6- Leaders
7- IHF HC Providers
8- JETS
9- EIDO Indonesia
10- Bitcoin
1-Performance
After going four straight days without a +/-1% move (tied with the period from late February – March as the longest streak of 2023), the only question was "which side would the big move come from?"  
The SPX finished yesterday well, which finally resulted in a follow through.  The futures gave us a head start, and the SPX (thanks to Large Cap Growth) finished the job.
The potential "trend day" we talked about this morning, thus, came to fruition.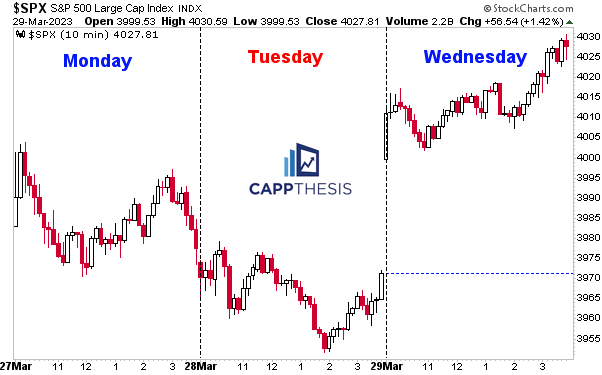 2-Patterns
With the SPX closing at its highest point since March 3rd, it created some distance from its breakout point.  

3-Breadth & Style
After underperforming for two days, Large Cap Growth breadth was back in the driver's seat.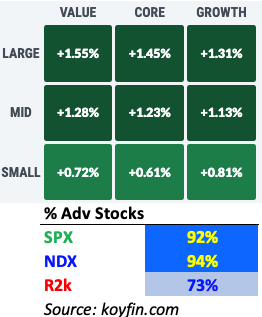 4-Sectors
All 11 Sector ETFs advanced today, and nine were up at least 1%.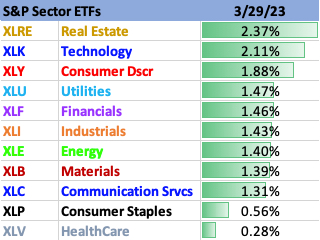 XLK was up 2%, with 65/67 components advancing. It CLOSED at its highest price since August 22.  More importantly, it continued to respect its most recent breakout point, despite the diverging RSI indicator that we recently talked about. 
It has yet to push through its recent trading range, however, as defined by last week's intra-day highs, which is the next obvious step.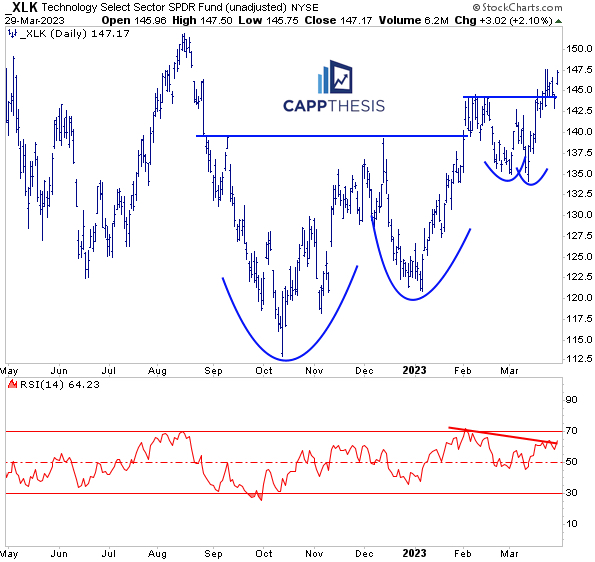 5- NDX
The NDX gained 1.9% today and finished at its highest daily close since 8/25. The weekly picture isn't as clean just yet… the index remains just below the 38.2% retracement level we touched on over the weekend.   Finally eclipsing that would be a major step.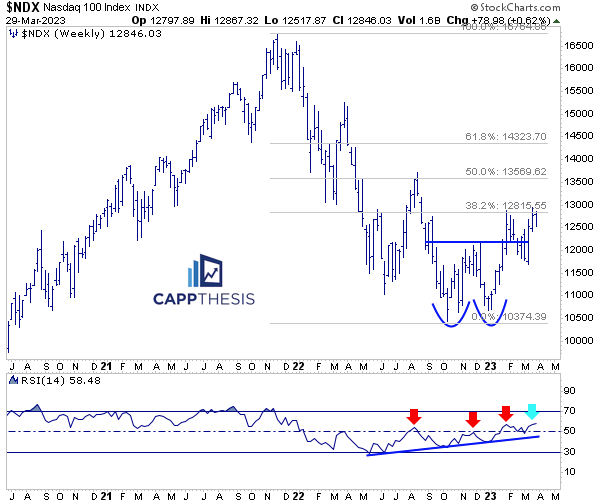 6- Today's Leaders
Clearly, today was led by Tech-related ETFs (in blue).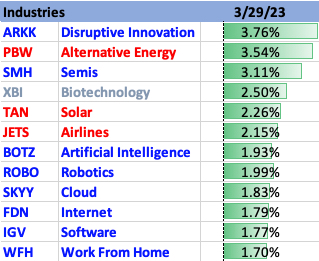 Of this bunch, only IGV Software made a new 20-Day High, breaking through a seven-week range.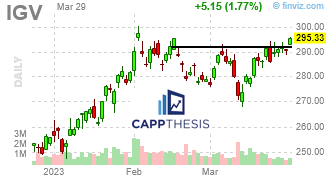 7- IHF HC Providers
IHF stood out for the wrong reasons today by marginally dropping. This is the weekly chart, and it shows how critical it is to hold near the 240 zone.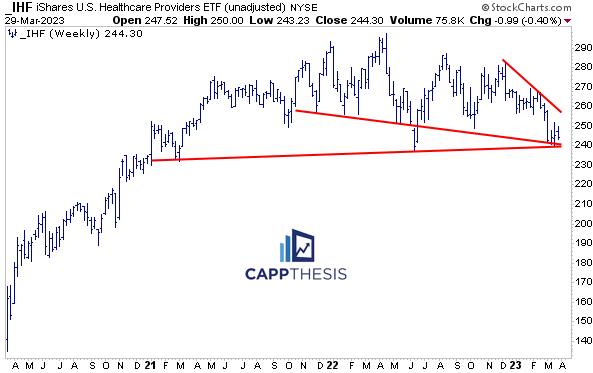 8- JETS
The first oversold condition in JETS in early March provided a short-term bounce, and, so far, this second effort has been better.  The five prior bounces from oversold states led to bigger and longer rallies.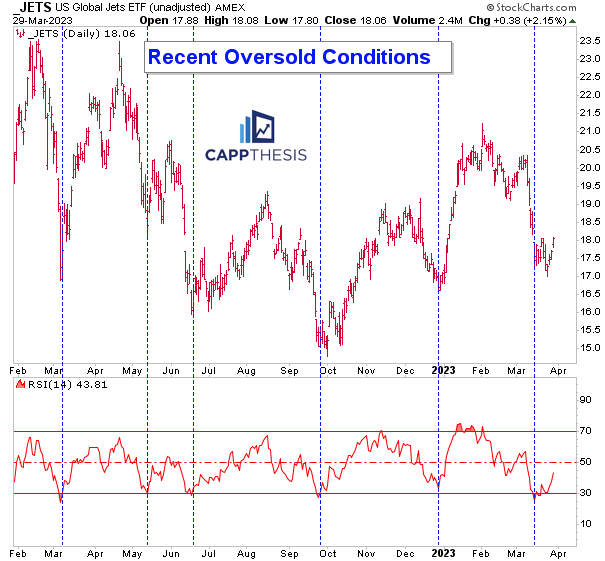 9- EIDO Indonesia
EIDO logged its tenth straight advance today, sling-shotting from oversold to overbought territory during the parabolic run.  This type of sharp upside action has happened four prior times since last summer. Each time, the ensuing pullback was sharp, as well.   The last longer streak was 12 back in October, 2021.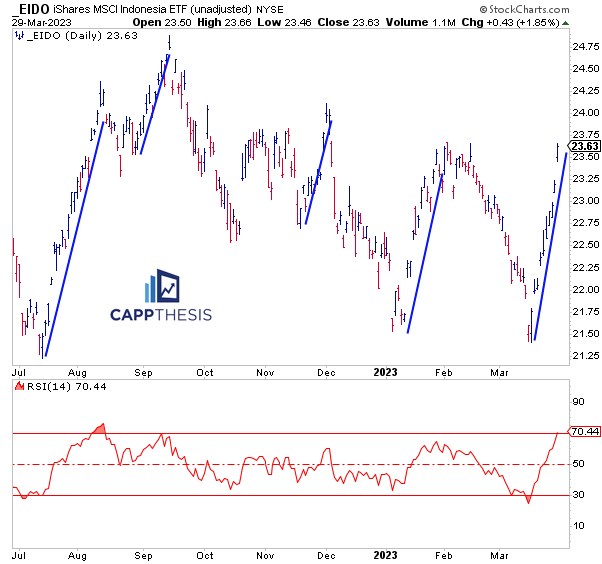 10- Bitcoin
Bitcoin remains close to its recent highs, with the breakout target on the log scale still near 42k.